I've been working on something as a present for mum's birthday at the end of this month.
Here it is so far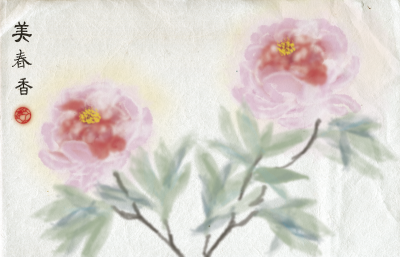 This is a small version of it but the original is huge.  It's taken me four hours of painting in CS to get to this point and then I will print it onto something as a gift.  It's taken me longer than I'd planned to get this done so I hope I can get it to her in time for the big day.
Blogger, surface pattern designer, cat mama, librarian, computer geek.
Loves travel • nature • books • Art Journalling •
Maker of cards, drinker of tea, hoarder of craft supplies.Love paper, ink, paint, colour and shiny things. Minimalism was never my thing!

Let's make all the things!
Latest posts by Empire of the Cat (see all)