Thank you for choosing my projects
I am continually surprised when anyone likes what I do and chooses my projects, and I am very grateful when
it happens. Prior to 2019 I never entered any challenges – I had no idea how much fun they would be or how
rewarding.   It's such an honour to be chosen and I really appreciate all your kind comments and feedback.
Thank you so much!
funkie junkie challenge blog so delicate january 2021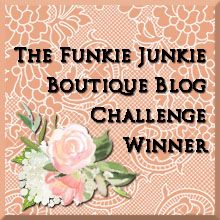 TRY IT ON TUESDAY challenge blog WINTER BLUES january 2021
ART/DESIGN recognition 2019
ALTENEW SKETCH CHALLENGE #15
Winner for this Sunshine After The Rain Mixed Media canvas

SIMON SAYS STAMP MONDAY CHALLENGE
A VINTAGE JOURNEY

WOW! EMBOSSING POWDER SEPTEMBER 2019 CHALLENGE – DIY Embellishments
COUNTRY VIEW CHALLENGES

MORE THAN WORDS CHALLENGES
check out some recent challenge posts